Kyle Williams - Realtor®
Providing viable real estate options for sellers and buyers.
Kyle's Mission Statement:
To provide clients unparalleled customer service while using my real estate knowledge to ensure a positive and profitable buying and selling experience.
My name is Kyle Williams and I want to thank you for visiting my web site. It is my hope that through this web site, you will be able to see how I can help you reach your housing goals. I encourage you to view my client and testimonials and other links to learn how my approach, knowledge, and experience can benefit you the next time you are ready to sell or buy your next home. It is my goal that you can use this site to also help you in other areas of the home buying and selling process. Through my experience as a Realtor and investor, I have a great list of highly rated vendors that you should consider for a variety of needs. This includes lenders/mortgage brokers, home inspectors, appraisers, contractors, and more. Furthermore, you can view my current listings, my agencies current listings, and all the homes available in the Central Indiana Market. When you are ready to discuss buying or selling Indianapolis real estate, be sure to contact Kyle Williams first.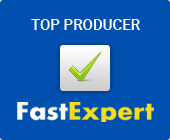 "I have had the pleasure of working with Kyle Williams and it's truly been a pleasure. He made the process of selling my home a smooth and quick transition. My home was on the market and sold in a matter of days! I would recommend Kyle to anyone buying or selling a home. Thank you Kyle for you professionalism and hard work!" --Dionne
"I wanted to take a moment to just say thanks. We had such an incredibly tough time finding buyers before we met you. Not sure how you did it, but you marketed our home in such a way that we had more buyers in 2 months in working with you, than the previous 3 years. Your follow up, professionalism, and genuine desire to help was such a pleasant experience. I would recommend you to anyone in the market to buy or sell a home." --Dewon